I don't know about you, but I'm a t-shirt wearing mama! There is nothing more comfortable to me than a loose t-shirt and some shorts or sweats. And as a working mom running around after 3 sons, I'm all about comfort when I'm home!
In the same vein, I don't think you can ever have too many t-shirts! I was thrilled when
Family Review Network
asked I'd like to review a shirt for
TShirtPrinting.net
! I jumped at the chance!
I was sent this cute tee to try!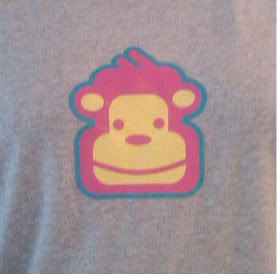 I like it! Since I'm the mom of boys, I am all about having stuff for ME with pink, cause otherwise I'm surrounded by boy stuff and colors...that that I don't love them dearly....but I gotta get my girly estrogen stuff out somewhere, right? The shirt is high quality and comfortable to the touch. It isn't scratchy like some new t-shirts are when you first get them. I haven't washed it yet, so I'm not sure about shrinkage, etc. I'm impressed both by the quality of the shirt and of the screen print. It is a thick print and has no loose edges, etc.
TShirtPrinting.net
offers a variety of products for printing, including men's, women's, and children's t-shirts, promotional items, work wear, sweatshirts, hoodies, and women's tanks. Here's a statement they make about their work:
Here at TshirtPrinting.net we have over twenty years experience in the screen printing industry and take pride in offering an honest, easy to understand way of doing business. We believe that you, our customer, are searching for someone to fulfil your printing needs without stress and with your satisfaction being our main aim.
Sounds like they'll do all they can to make your printing as easy and painless as possible!
So if you are needing something printed up, check them out! I'm very happy with my fun little tee from them, for sure! :)
Disclosure: I received a product for this review. All opinions and statements, unless otherwise noted, are my own.